When to Get a Kia Oil Change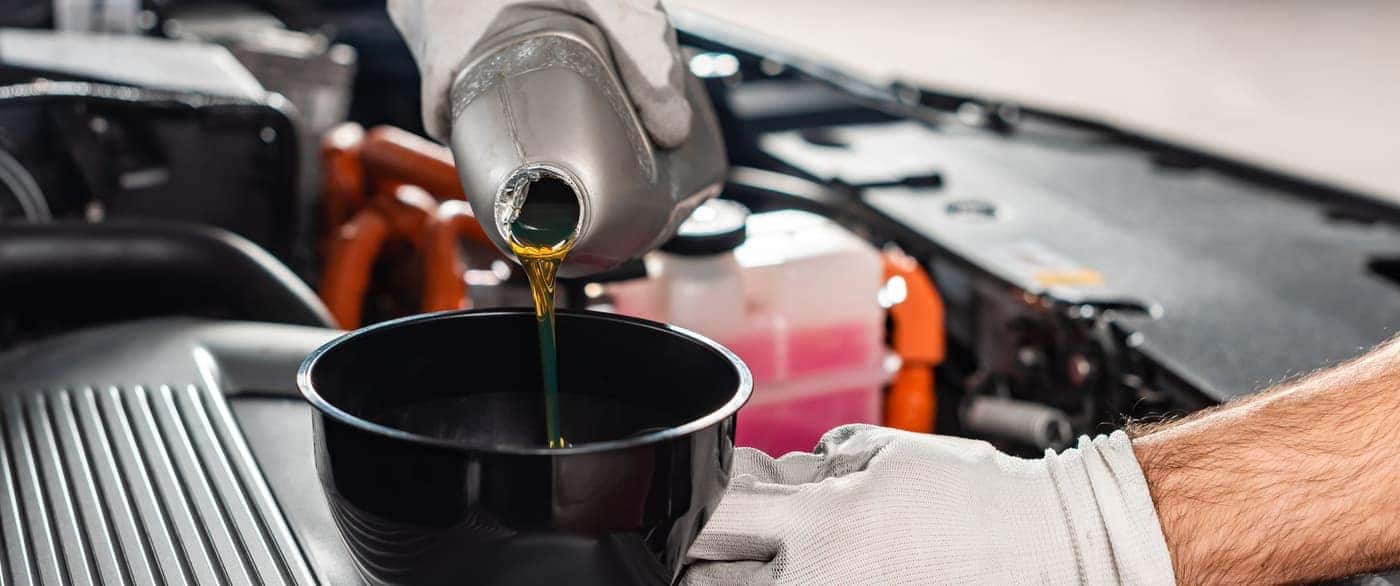 Oil is the lifeblood of your new Kia, so it's important to know how often to change oil. However, every aspect of your Kia oil change isn't always common knowledge. Are you wondering about the Kia oil change price? Are you busy searching "what type of oil does my car need?" Our team at Gerald Kia of North Aurora is always ready to help you learn the answer to key oil change FAQs. Learn more with the service experts at Gerald Kia of North Aurora near Naperville!
---
Kia Oil Change Frequency Guidelines
While the old myth still persists that you need an oil change every 3,000 miles, advancements in engine and oil technology have made that timeframe obsolete. How often should you change your oil on a Kia? We recommend sticking to the 7,500-10,000 mile range when deciding how often you should be getting a Kia oil change. This will keep clean oil running through your car for your daily travels around Oswego.
However, it's important to keep a few points in mind. If you're driving a Kia Telluride, you might want to get more frequent oil changes, as opposed to adhering to the Kia Soul oil change schedule. It also depends on how much you drive! Here are a few instances that may cause you to get a Kia oil change more often:
Off-roading
Racing
Heavy towing
Commercial use
How Long Does an Oil Change Take?
Are you asking yourself, "how long does an oil change take?" We understand you're busy, and you'll usually hear that it takes about an hour total at your local service department. Feel free to call us ahead at Gerald Kia of North Aurora service department to make sure you have the ideal appointment that fits in your schedule.
Oil Change Tips from Gerald Kia of North Aurora
Once you're ready to get your Kia Optima oil change, be sure to read through these helpful tips when it comes to a Kia oil change before visiting our service department:
Make sure to get an oil change twice a year, or more if your vehicle needs it. Use Kia oil change coupons for your service!
Replace oil filters when you get your oil changed. Pick up an oil filter for your DIY oil change.
Are you wondering, "What type of oil does my car need?" Well, it'll need conventional or synthetic oil so check your owner's manual to find out. Remember that synthetic oil costs more, but it may be required.
Get Your Kia Oil Change at Gerald Kia of North Aurora
Are you ready to schedule a Kia oil change near St. Charles? Our Kia service center is ready to handle your service with ease, using only Kia OEM parts. Contact us if you have any questions about your Kia oil change!
More from Gerald Kia of North Aurora
It's easy to see why North Aurora drivers are excited about the 2020 Kia Telluride. This versatile 3-row family vehicle is dominating the midsize SUV class thanks to its well-equipped cabin, above-average predicted reliability ratings, and a long list of standard advanced safety technology features. However, it's the super-reasonable Kia Telluride Prices that clinch the deal…

Ever since the Kia Soul entered the market in North Aurora and Naperville, interested drivers have been asking, "Is the Kia Soul all-wheel drive, or is the Kia Soul front-wheel drive?" The new Kia Soul comes equipped with FWD; currently, there aren't any Kia Soul AWD models for sale. All the same, there's plenty of features…

If you need an SUV that offers peace of mind when on family drives through Oswego, the Kia Sportage is sure to be of interest. We know safety is a priority for you and your family, so we're proud to help St. Charles drivers find the perfect Kia to keep them safe every time they get…