In order to keep your new, used, or certified pre-owned Kia interior looking its best, Naperville and Oswego drivers will want to learn how to clean car seats efficiently, no matter if they're cloth or leather. Depending on your vehicle's interior material, there are also plenty of different cleaning methods and solutions to help you get out sudden spots or stains, or to keep an even shine every day. Learn more about how to clean car seats at Gerald Kia of North Aurora.
How to Clean Leather Car Seats
As you move up to higher trim levels on popular Kia sedans and SUVs, St. Charles drivers can enjoy luxurious leather seating. As such, you should know how to keep them looking as good as new. The next time you're washing your car, follow these steps on how to clean leather car seats:
Things you'll need:
Either leather cleaner, saddle soap, mild leather soap, or a solution that's one part white vinegar and two parts linseed oil
Microfiber towels
Interior brush (soft-bristled, NOT a stiff carpet brush)
Instructions:
See your owner's manual for specific model instructions and products that aren't recommended to use.
Use small attachments to vacuum dirt between seat cracks and remove particles, but be sure to not scratch the leather.
Spray leather cleaner on a microfiber towel and wipe the seats clean to remove dirt and oils.
Spray cleaner onto the seats (or for perforated leather seats, spray onto the brush to apply to the seats) and gently scrub the surface with the brush.
Wipe the seats with a clean, dry microfiber towel.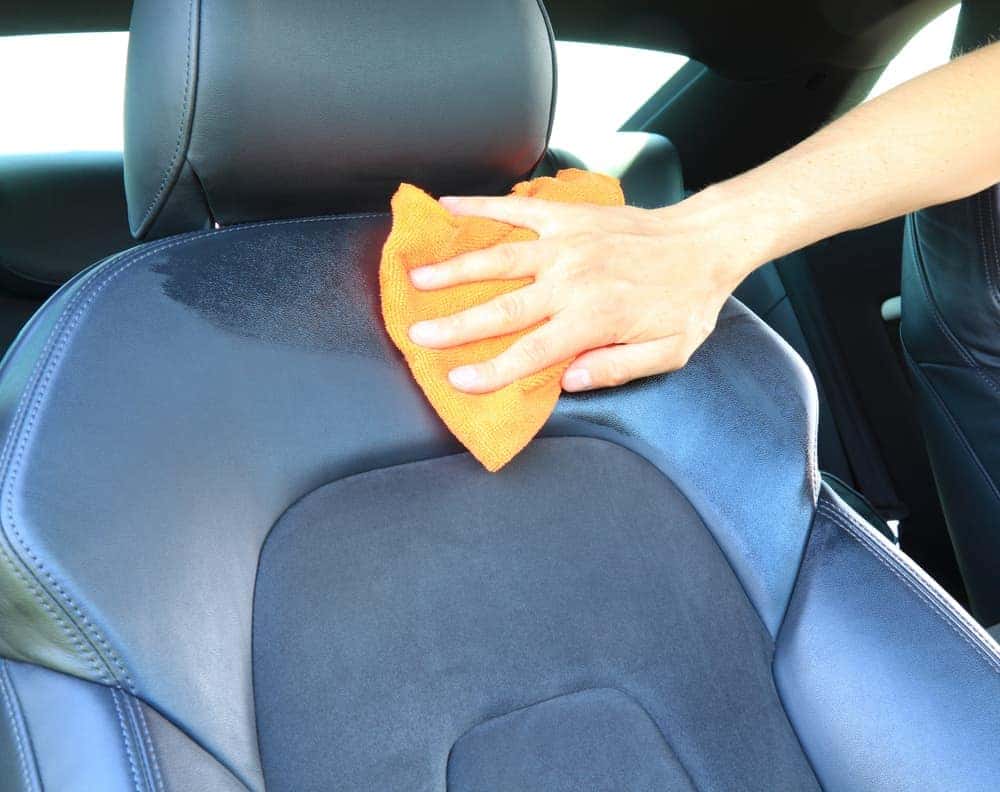 How to Clean Fabric Car Seats
In addition to leather seating, many Kia drivers will also enjoy comfortable cloth or fabric seating, which has different requirements when it comes to maintenance and cleaning. Make sure you have these items on hand and follow these instructions next time you're going to clean your fabric car seats.
Things you'll need:
Cleaning solution spray designed for fabric (NOT an all-purpose cleaner)
Interior brush (soft or medium-stiff bristles, NOT a stiff carpet brush)
Microfiber towels
Enough time for the seats to dry before driving anywhere
Instructions:
Use small attachments to vacuum seat cracks and remove all particles of dust, dirt, and hair.
Wipe down the seat with a lint roller or pet hair removal tool to catch additional pet hair.
Keep doors and windows open and lightly spray cleaning solution onto fabric but avoid saturating to prevent mildew issues.
Use the interior brush to massage the cleaning solution into the fabric.
Wipe subs out of the fabric as they appear with the microfiber towel.
Vacuum the seats once more and let the seats finish drying before using the car.
Alternatives to Fabric Cleaner
While there are plenty of popular vehicle fabric cleaners available, if you find yourself out of cleaning solutions or had an unexpected accident or spill, there are many different household items you can use to get spots out quickly. Some of these include:
Laundry Detergent: Mix detergent with hot water and apply the solution with a spray bottle or sponge. Use cold water on a microfiber cloth to scrub and wipe the dirt away.
Vinegar: One cup of vinegar, a few drops of dish soap, and a gallon of hot water can be mixed together and dabbed onto the seats and scrubbed with a brush. Use clean water and a microfiber towel to remove the dirt and suds.
Baking Soda: ¼ cup of baking soda and one cup of warm water mixed together can be used with a toothbrush to scrub out tough stains. After scrubbing, let sit for 30 minutes, then use a clean cloth or towel to blot away the stain.
Club Soda: Use a spray bottle to apply a light layer of club soda to the fabric, and a soft-bristle brush to scrub out the stains. Be sure to wipe away any dirt as it comes to the surface.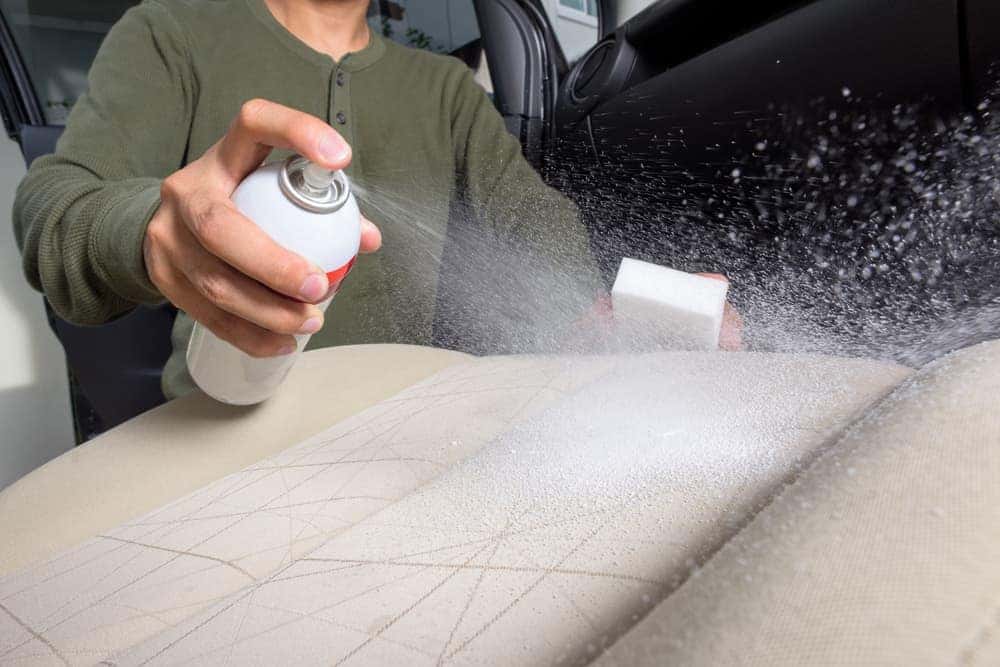 Keep Your Vehicle In Top Shape at Gerald Kia of North Aurora
Now that you know how to clean car seats of any kind, rely on the Gerald Kia of North Aurora service department to get your vehicle cleaned and looking its best. You can even save on maintenance with our service specials. Contact us today to schedule an appointment near Montgomery and Warrenville!
More from Gerald Kia of North Aurora
The 2019 Kia Optima interior was outfitted with your needs in mind, surrounding you in a comfortable cabin outfitted with the latest technology features and amenities. Naperville drivers who want only the best will find it here, thanks to the innovative UVO infotainment system, except driving support, and safety features that put you in control….

The 2019 Kia Optima trim levels will certainly make heads turn on the Naperville roadways. No matter which one you decide to bring home, you can rest assured you'll be getting all the features, functionalities, and style you could want. Explore the Kia Optima trim levels in more detail below or head to Gerald Kia…

View this post on Instagram Well, @kiamotorsusa made it real interesting at SEMA with the all-new Telluride! . #PATsDoingWork #airborne #trailrun #KiaTelluride #MilestarTires #PatagoniaMT #SEMA2018 @motoiq @lge_ctsmotorsports A post shared by Milestar Tires (@milestar.tires) on Nov 4, 2018 at 8:00am PST Each year there are a lot of impressive auto shows that brands,…