How Long Can You Drive on a Spare Tire?

A flat tire can be a big inconvenience, and no matter if you're on your way to an important meeting or trying to get home, your first thought may be: "How long can I drive on a spare tire?" While you'll want to get your vehicle to the nearest shop or service center as soon as possible to replace the tire, as you'll only have three functioning regular tires left and the amount of miles you can drive with it will depend on the type of spare you use. Learn more about how long you can ride on a "donut" or temporary spare from the maintenance experts at Gerald Kia of North Aurora.
Space-Saver Spare Tire
Naperville and Oswego drivers that find themselves with a flat tire will quickly see that the replacement is much smaller than your regular tires. This is called a space-saver spare, but is also commonly referred to as a "donut" spare. These tires are included on many new Kia models and will even list certain restrictions on the tire itself. Use the following guidelines when getting back on the road with this temporary tire:
Cannot be driven over 50 miles per hour
Shouldn't be driven for more than 70 miles
Less traction than with a full-size spare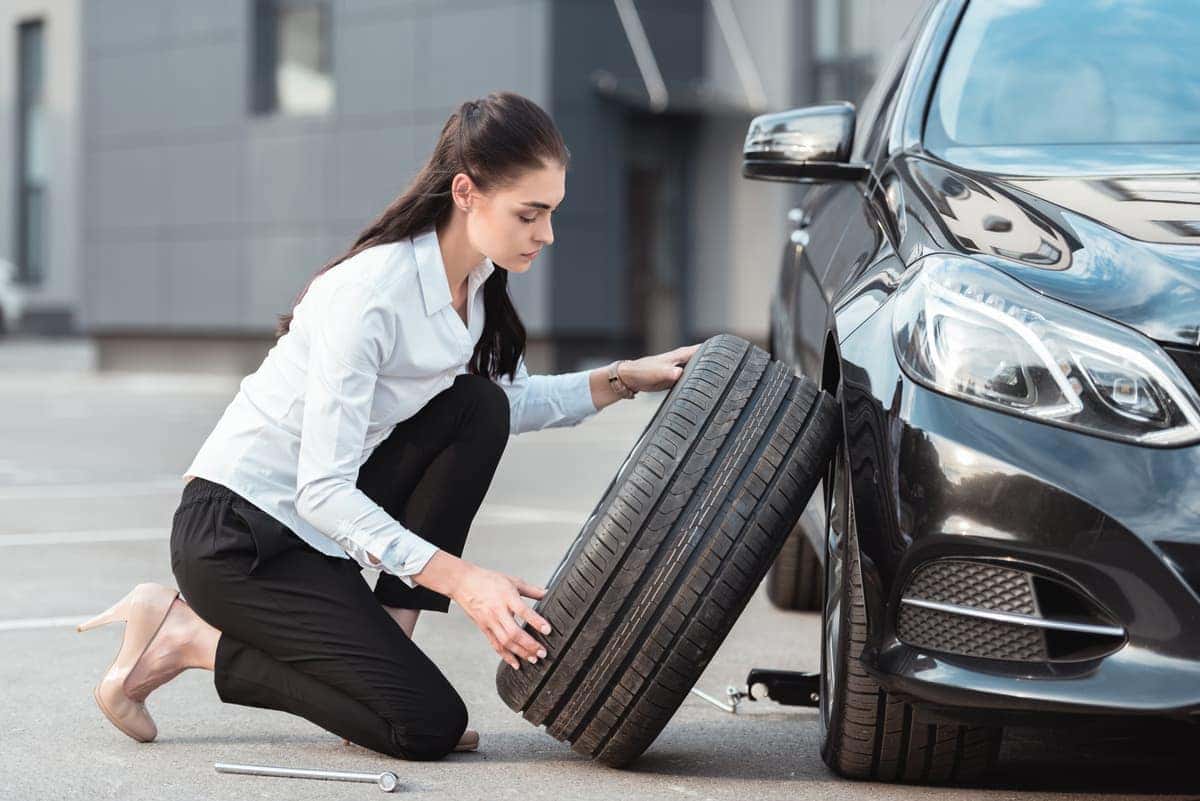 Full-Size Spare
While sedans may not come with a full-size spare tire, new truck and SUV drivers will have one at their disposal should they have a flat on the side of the road. While it may not be the same brand as the other tires on your Kia truck or SUV and can cause a slight decline in traction and handling quality, it is still brand new and won't have as much wear and tear on the treads. This is due to the fact that these vehicles are designed for farther distance driving, and as such, need a spare that can cover a bit more ground. However, as said before, be sure to have the tire repaired or replaced with a new tire as soon as you can.
What is a Run-Flat Tire?
Run-flat tires are designed to maintain tire pressure to avoid losing air if the tire is punctured. Although if you see that your pressure is continuing to drop even if your using the run-flat tires, safely pull to the side of the road, inspect your tires and bring them in to your local mechanic or Kia service center. When you're driving with a run-flat tire, you can expect the following advantages and disadvantages:
Remains inflated for about 50 miles following a puncture
Tougher than a space-saver tire or full-size spare
Often costs more than a standard tire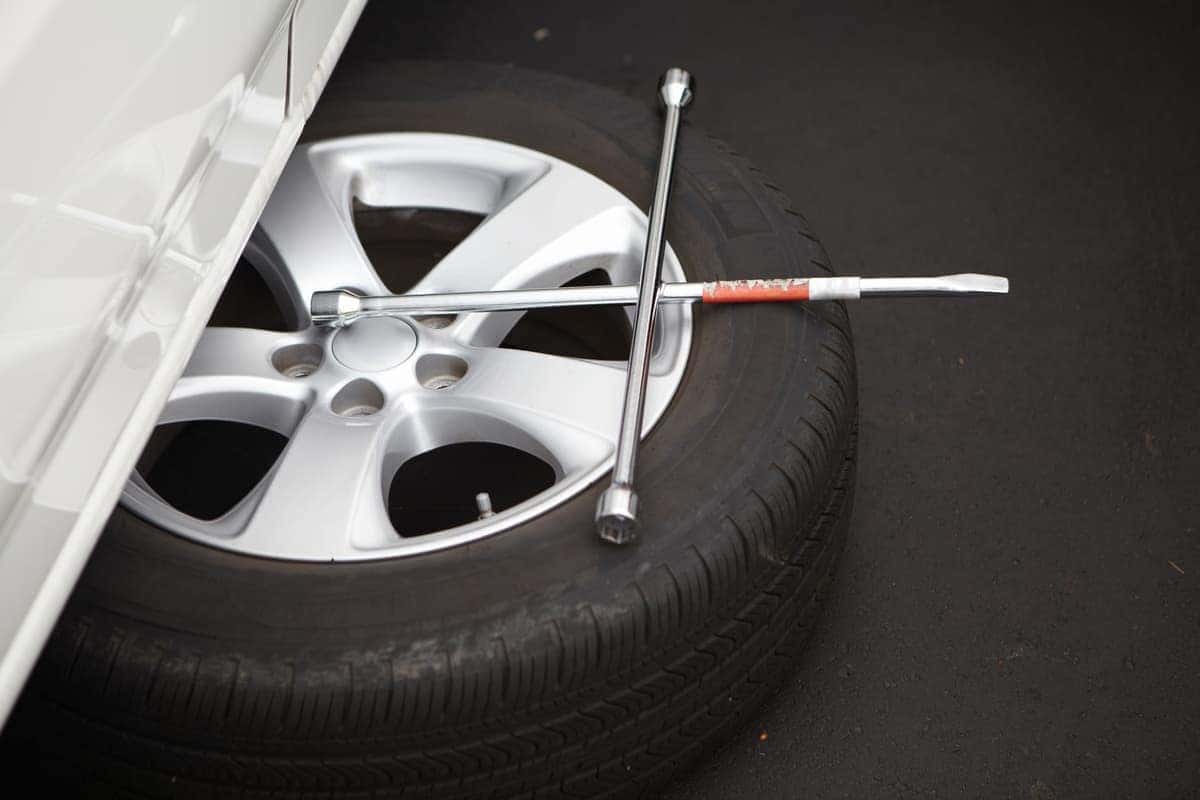 Find More Kia Service Features at Gerald Kia of North Aurora
Now that you know more about how long can you drive on a spare tire, the Gerald Kia of North Aurora service team is proud to offer more service features focused on collision centers, tune-ups, and even more Kia service tips and tricks to keep you on track of your maintenance schedule. Save even more on your next visit to our repair shop with our Kia service and parts coupons. Contact us today to schedule an appointment near St. Charles!
Want to learn more? Be sure to compare sedans vs. SUVs, learn how to refinance a car loan, and discover more about Kia oil changes with our team.
More from Gerald Kia of North Aurora
It's easy to see why North Aurora drivers are excited about the 2020 Kia Telluride. This versatile 3-row family vehicle is dominating the midsize SUV class thanks to its well-equipped cabin, above-average predicted reliability ratings, and a long list of standard advanced safety technology features. However, it's the super-reasonable Kia Telluride Prices that clinch the deal…

Ever since the Kia Soul entered the market in North Aurora and Naperville, interested drivers have been asking, "Is the Kia Soul all-wheel drive, or is the Kia Soul front-wheel drive?" The new Kia Soul comes equipped with FWD; currently, there aren't any Kia Soul AWD models for sale. All the same, there's plenty of features…

If you need an SUV that offers peace of mind when on family drives through Oswego, the Kia Sportage is sure to be of interest. We know safety is a priority for you and your family, so we're proud to help St. Charles drivers find the perfect Kia to keep them safe every time they get…