How to Refinance a Car Loan

You probably love your car, but do you love the payment? If you're stuck in a super high priced auto loan, it might be time to think about refinancing. Are you wondering about how to refinance a car loan? Gerald Kia of North Aurora can help. Get some pointers here on the best way to refinance an auto loan, and if you still have questions call Gerald Kia of North Aurora in North Aurora. Our experienced finance team is one of the best around Naperville.
---
How Do You Refinance a Car Loan?
If you're thinking about refinancing your auto loan, these are some simple steps to the process:
Check your credit report: The best way to refinance an auto loan is to start by checking your credit. Once per year, you can order your free credit report from any, or all, of the three major credit reporting agencies, such as Experian. Some issues, like a forgotten medical bill, might be easy to handle.
Get pre-qualified before you apply: Call around Oswego or St. Charles, or go online to find the best interest rate. But how do you refinance an auto loan without hurting your credit score with a bunch of credit applications for a new loan? It's easy, get pre-qualified. The credit bureaus regard a pre-qualification as "soft applying" so it shouldn't have a negative impact on your credit score.
Officially apply with the lender of your choice: Once you find an interest rate you like from your pre-qualifications, you can officially apply for an auto loan. Remember that a pre-qualification does not necessarily guarantee loan approval or that you'll get the rate the lender initially quoted you.
What to Know When Refinancing Your Car
Now that you know how to refinance a car loan, there are other factors you should be aware of when refinancing your car loan, such as:
You may not qualify for a better interest rate: If your credit hasn't improved or rates have gone up or stayed the same since you got your original car loan, you may not get a better rate.
There will probably be fees: Lenders usually charge fees when applying for a loan, and it's possible that your old lender might have a prepayment penalty. Check into it with your old lender so that you're informed, and take it into account when deciding whether or not to refinance.
There might be costs to re-register your auto or transfer the title of your vehicle: Do your homework so you don't have any financial surprises.
Talk to the Finance Team at Gerald Kia of North Aurora Today
If you want to know more about Kia financing, if GAP insurance is worth it, or more on refinancing your car loan, the finance team at Gerald Kia of North Aurora is one of the best in the business. In fact, if you're in the market for a new vehicle, you can easily apply for financing online with us. Check out our new vehicle specials and then contact us today. Also be sure to learn more about Kia oil changes with our team.
Calculate Your Future Car Payment
Enter basic information to figure out the estimated auto loan rate or monthly payment amount for a new Kia! Contact us with any questions you may have.
Search
Find Your Vehicle ×
Search By Keyword
Search By Filters
Saved
Saved Vehicles ×
SAVED VEHICLES
You don't have any saved vehicles!
Look for this link on your favorites:
Once you've saved some vehicles, you can view them here at any time.
Gerald Kia of North Aurora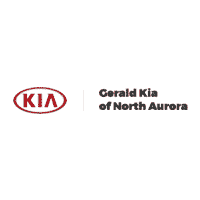 201 Hansen Blvd North Aurora, IL
Phone: (630) 907-0770
http://maps.google.com/?q=201%20Hansen%20Blvd%2C%20North%20Aurora%2C%20IL%2060542
41.8011687 -88.3732992